Congratulations, you have graduated or are about to graduate High School.
What you decide to do next will affect you financially, personally, professionally, psychologically, and socially for the rest of your life.
One of the significant decisions you will need to make is whether to attend college or to seek out another option.
But how should you go about making such an important decision?
While there are many factors to consider, we have made it easy for you to review the financial impact of your college choice and alternatives.
Our tool is the only one that compares what your college choice will do for you financially versus other alternatives.
It's free, does not require private data, and can be used for free.
Use the College Comparison Tool to Compare Your College Choices Now!
College Comparison Tool Data Input Window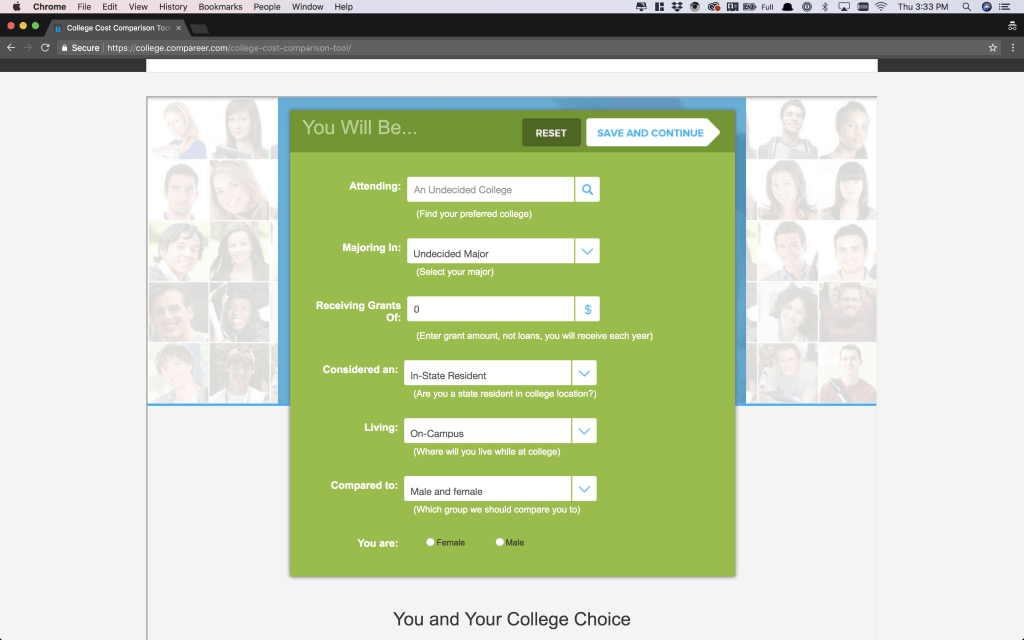 College Comparison Tool Results Window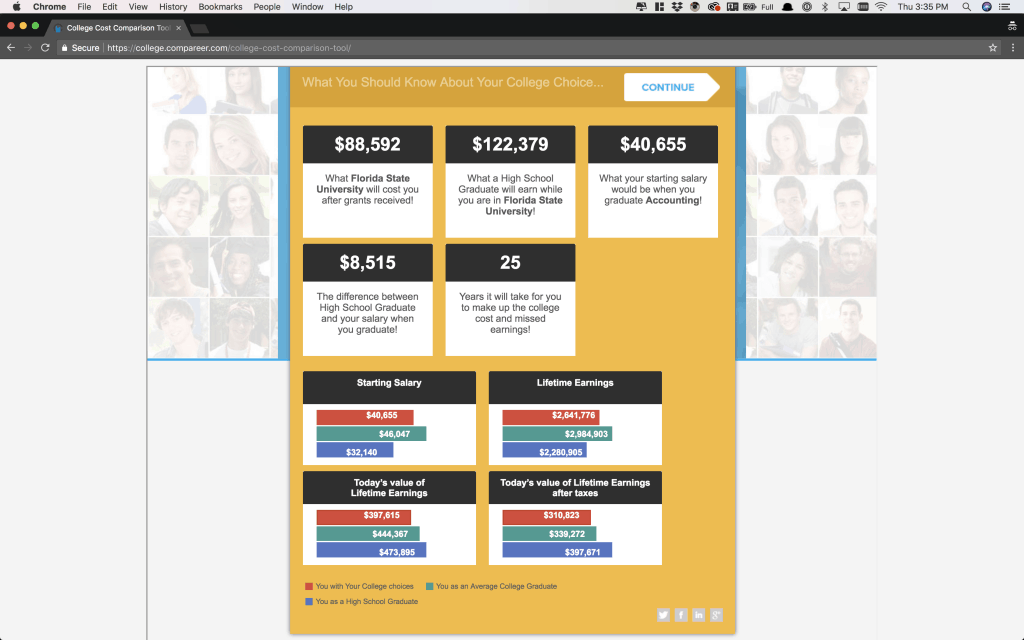 College Comparison Tool Additional Information Provided