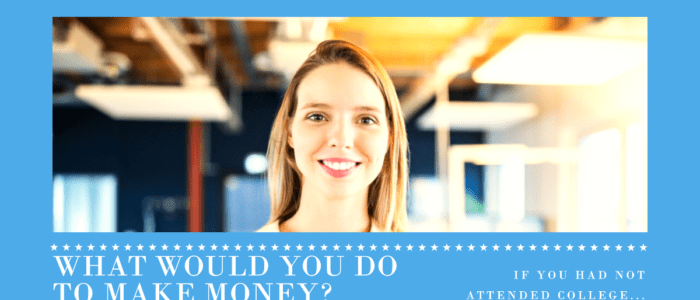 Everyone you know thinks college is the gateway to a well-paying job and financial stability. But what if college wasn't an option for you?
Or what if, for whatever reason, you chose not to attend?
If you had not attended college, what would you do to make money?
You may feel your options are limited or that success is unattainable without higher education, but fear not – there are many ways to make money and build a successful career outside of traditional academia.
In this article, we'll explore some of the many paths available to those without a college degree. From skilled trades to entrepreneurship and beyond, we'll give you the critical information you need to build your future today. So whether you're considering skipping college altogether or looking for alternative ways to make money, read on!
Introduction: The College Path Isn't for Everyone
The decision to attend college is enormous, and it's only for some. While higher education can provide incredible opportunities for learning, growth, and career advancement, there are many valid reasons why you might choose not to go that route. Some may prefer to jump straight into the workforce or pursue entrepreneurship instead of taking on the financial burden of student loans. Others may have personal or familial obligations that prevent them from pursuing a traditional four-year degree program. Whatever your reason for not attending college, you're not alone, and there are still plenty of ways to succeed in your career and make a living without a degree. This guide offers some tips and ideas for making money without college so that you can chart your course toward success.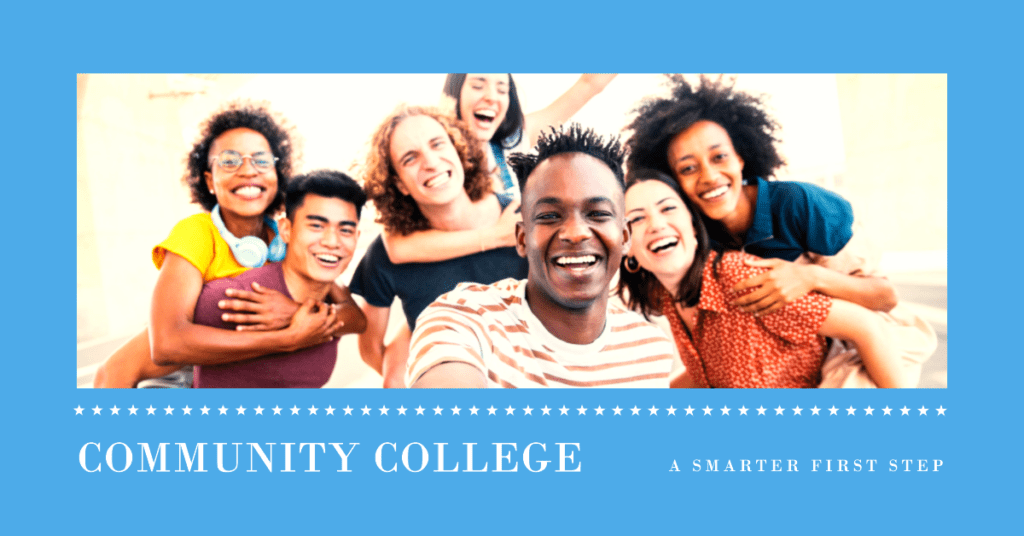 Community College: A Smarter First Step
For high school graduates seeking alternatives to a traditional four-year college, community colleges offer an affordable and flexible option to develop career-oriented skills. Indeed, some high school students can find opportunities while in high school to take some college courses, earn college credit and find themselves ahead of the game before they even get their high school diploma. Take advantage of these programs and save a semester of college if given the opportunity. You will profit from it.
This community college educational path provides numerous benefits, including cost savings, smoother transitions, and opportunities for financial aid. Let's delve into these advantages and explore why some enterprising high school graduates choose a community college first strategy and why it can serve as a smart first step toward your professional goals.
Financial Savings & Aid Opportunities
Your nearby community college boasts significantly lower tuition costs compared to four-year universities. In addition, it avoids relatively on-campus living expenses, making them an attractive option for the budget-conscious student. High school graduates can explore various financial assistance options, including federal student aid, Pell Grants, scholarships, and federal student loans to minimize costs further.
To begin, visit the college financial aid office to discuss available financial aid packages and learn about the application process. The college board or guidance counselor at your high school can also provide valuable insights into available resources. Finally, promptly submit your financial aid award acceptance letters to secure your needed aid.
All college financial aid is not equal or suitable for you. The best financial aid is one that you do not have to repay: a scholarship, a pell grant, or other opportunities to earn extra money while attending. A combination of financial need and academic potential usually determines the assistance program. Read your proposed award letter thoroughly and weigh the best options carefully. When considering your financial aid package, remember that a private loan or a federal student loan can help pay for the current expenses but will ultimately need to be repaid.
Smooth Transition & Support Services
Community college offers a seamless transition from high school to college, with smaller classes that provide individualized attention and support. In addition, every college student can take advantage of tutoring services, academic advising, and career counseling at little or no cost, ensuring they have the resources needed for success.
Transfer Credit & Academic Advancement
One significant benefit of community college is earning transferable credits toward a bachelor's degree. This approach allows high school graduates who may have yet to initially receive acceptance into their desired four-year institutions another chance at admission after completing their lower-division coursework.
Moreover, students can earn an associates degree or certification in various fields, enhancing their skills and employability. These achievements can lead to higher-paying jobs and a strong foundation for further education. An increasing number of college graduates with a bachelors degree are doing so after they have completed an associate degree at a community college.
Community college presents an excellent opportunity for any high school student seeking a flexible and affordable alternative to traditional four-year institutions. By minimizing costs through financial aid, taking advantage of support services, and earning transfer credits or an associate degree, students can forge a path to professional success. Embrace the potential of community college and reap the rewards of a smart and accessible educational choice.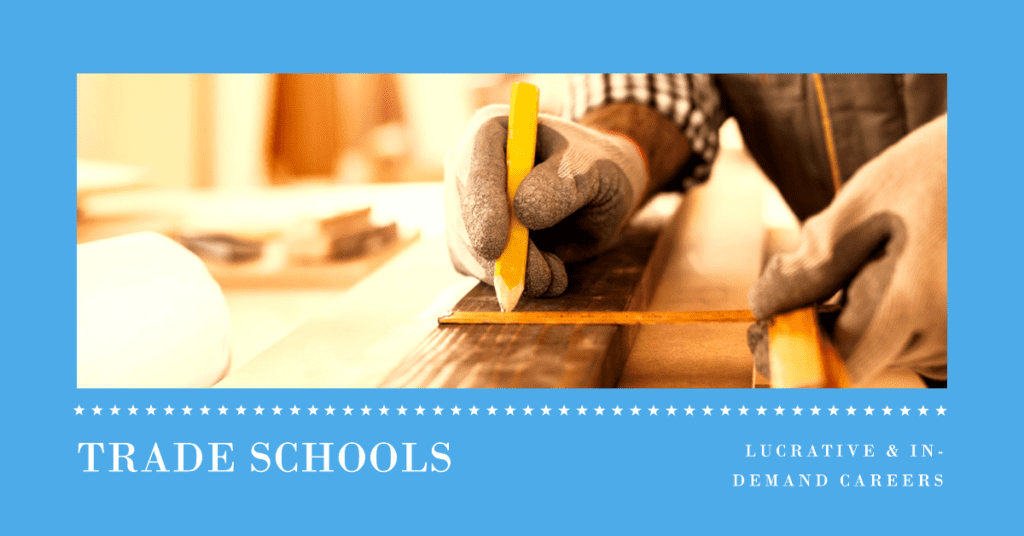 Trade Schools: Lucrative and In-Demand Careers
Trade schools are an excellent option for those who want to pursue a career but are not interested in attending college. These schools offer training programs that provide hands-on experience and enable students to learn relevant skills quickly. In addition, many trade schools specialize in fields such as healthcare, technology, or construction, which can lead to lucrative and in-demand careers. For example, becoming a licensed practical nurse (LPN) through a trade school program can earn an average salary of $50k per year. Similarly, completing a welding technology or electrical work program can also be highly profitable and fulfilling.
Attending a trade school means you won't hold any student loan debt upon graduation since it's often less expensive than traditional colleges or universities. Additionally, these schools typically have flexible schedules that allow students to work while they attend classes. This means you'll be able to earn money while obtaining your education.
Many people overlook trade schools when considering their options after high school because they believe these jobs don't require any skill or expertise – this couldn't be further from the truth! On the contrary, trade professions require extensive training and apprenticeships before professionals become experts at their crafts.
If you're considering attending a trade school but are still determining what programs would best suit your interests, research what opportunities are available near you. Look into public and private institutions to determine which options offer the most comprehensive courses with reasonable tuition costs.
In conclusion, trade schools provide prospective students with great opportunities for higher earnings without requiring them first complete years of college coursework. So if you're looking for opportunities to start making income right away after high school graduation rather than collecting piles of debt from university expenses, consider enrolling in one today!
Lucrative Apprenticeships: A Gateway to Financial Success
For high school graduates seeking a hands-on learning experience and a direct path to financial stability, apprenticeships offer a compelling alternative to traditional higher education. You can develop valuable skills and gain practical experience in your chosen trade or industry without incurring student loan debt by pursuing an apprenticeship. In addition, these programs often lead to permanent employment with the company upon completion, providing job security and long-term growth potential.
You will find lucrative and rapidly growing apprenticeship opportunities in various industries, including construction, manufacturing, and healthcare. During the program, you'll work alongside experienced professionals who will guide you in developing your skill set and expanding your knowledge. In addition to on-the-job training, classroom instruction ensures a well-rounded education tailored to your career goals.
One of the critical advantages of apprenticeships is the ability to earn money while learning new skills, eliminating the need for tuition fees or financial aid. In addition, many companies offer additional benefits, such as health insurance, paid time off, and retirement plans, further enhancing the appeal of this path. Unlike traditional college education, apprenticeships focus on practical skills and industry-specific knowledge, making them ideal for those who are eager to join the workforce immediately.
To find lucrative apprenticeship opportunities, research in-demand industries, and connect with local trade organizations or companies offering programs. In addition, networking with professionals in your field of interest and attending job fairs can help you discover and secure the right apprenticeship for your future. Ultimately, pursuing an apprenticeship can offer a fulfilling and financially rewarding alternative to a traditional college education for those ready to embrace hands-on learning and jumpstart their careers.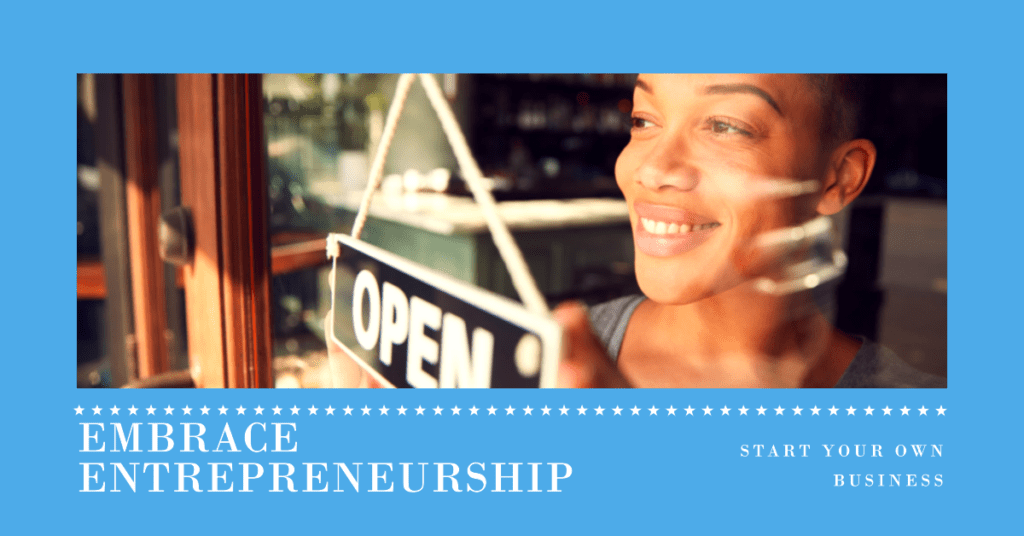 Start Your Own Business: Embrace Entrepreneurship
Starting a business might seem intimidating, but anyone can become a successful entrepreneur with the right mindset and approach. By identifying your skills and interests, researching the market, developing a solid business plan, securing financing, and effectively marketing your business, you can create a fulfilling career that doesn't require a college degree.
Identify Your Skills & Interests
Start by identifying your hobbies, talents, and passions. Next, consider the things that come naturally to you or areas where you have worked hard to succeed. Next, ask friends or family members for their input on your strengths. Finally, once you understand your skills and interests, look for ways to turn them into income streams. For example, you could offer freelance services online or create a food blog if you enjoy cooking.
Research the Market & Develop a Plan
Thoroughly research your industry, including trends, competition, and potential customers. Use this information to brainstorm ideas and develop a business plan that outlines your goals, timelines, and financial projections. Feel free to seek advice from industry professionals or even consider finding a mentor with experience running their own successful business.
Secure Financing & Obtain Necessary Licenses
To fund your new business, approach banks or other lending institutions for loans or grants. Ensure you have a solid business plan that outlines your goals, target market, competition, marketing strategies, and financial projections. Additionally, obtain federal, state, or local licenses before beginning operations. Doing thorough research will help you avoid penalties from authorities and establish credibility with investors.
Market & Promote Your Business
Create a website or social media presence for your business and use SEO techniques to increase online visibility. Network with other professionals in your industry, attend trade shows, conferences, or events, and utilize traditional advertising methods. Encourage satisfied customers to leave reviews on social media platforms and review sites. Using multiple strategies and reaching out through various channels will increase brand awareness and attract more customers.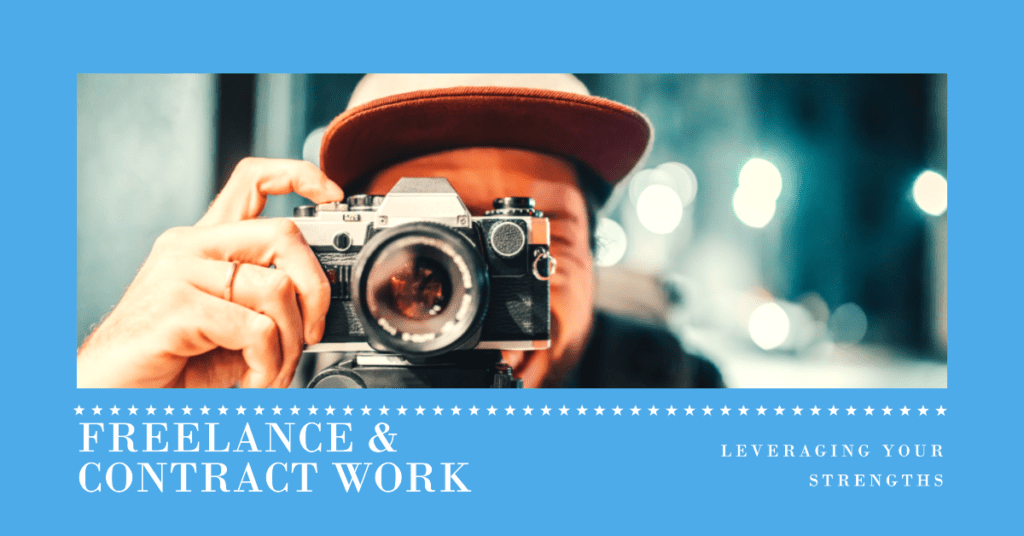 Freelance & Contract Work – Leveraging your strengths
If you didn't attend college, don't worry. There are still plenty of opportunities to find work that suits your skills and interests. One option is to look for flexible part-time freelance or contract work. This type of work can be ideal if you want to control your schedule and workload more.
Many different types of freelance and contract work are available, depending on your background and expertise. For example, consider working in writing, graphic design, web development, or consulting. Also, look for online gigs and remote jobs using platforms like Fiverr or Upwork.
Networking with colleagues and connections can help you find freelance or contract work opportunities. Don't hesitate to contact people in your industry or field of interest for advice and potential job leads.
Taking on flexible part-time freelance or contract work allows you to earn an income while you gain valuable experience. Plus, it could lead to new career paths you must consider.
Remember that starting a business isn't the only way forward if you don't attend college. Freelance/contractual/part-time jobs may offer a great experience and good earning opportunities without committing too much time at once!
Look For Online Gigs & Remote Jobs
With the rise of technology, online gigs, and remote jobs have become increasingly popular. As a result, many companies now offer freelance positions that you can do remotely from anywhere in the world. This movement to remote work provides an excellent opportunity for those without a college degree to make money from home or while traveling.
Looking for online gigs and remote jobs can be as simple as doing a quick Google search. In addition, plenty of websites and platforms like Fiverr and Upwork connect freelancers with clients looking to hire someone for specific projects or tasks.
Increase your chances of finding work by networking with colleagues and connections you may already have. People are often more likely to hire someone they know or who comes recommended by someone they trust.
One thing to remember when pursuing this route is that competition can be fierce, so showcasing your skills and experience effectively through your portfolio or resume is vital.
Overall, exploring the world of online gigs and remote jobs is an excellent option for those without a college degree who want to make money on their terms. While it may require some extra effort initially, the potential for earning income on your schedule is well worth it.
Use Platforms Like Fiverr & Upwork
If you're looking for flexible part-time work to make money without attending college, platforms like Fiverr and Upwork are great options. These websites connect freelancers with clients who need specific services, such as graphic design or content writing. You can start bidding on projects that fit your abilities by creating a profile and showcasing your skills and experience. However, it's important to note that competition can be fierce on these platforms, so it may take some time before you start seeing consistent income.
However, once you've built up a reputation and established relationships with clients, the potential for earning can increase significantly. Additionally, working on these platforms allows for flexibility in terms of time commitment – you can choose which projects to take on and when to work on them. This flexibility means that if you have other obligations, such as caring for family members or pursuing other interests outside of work, freelance work through Fiverr or Upwork could perfectly balance everything.
Another thing to remember is that while these platforms offer opportunities for immediate income, they also require constant effort to market yourself and stay relevant in an ever-changing industry. To remain competitive, you must continuously improve your skills and adapt to new technologies. But if you're willing to put in the effort upfront by building a solid portfolio and establishing relationships with clients over time, online job platforms like Fiverr or Upwork could prove an excellent way of making money without attending college.
Network With Colleagues & Connections
Networking is an excellent way to leverage existing connections and make new ones. Reach out to colleagues and acquaintances in your industry or field of interest, let them know what you're looking for, and ask if they have any leads. Attend networking events or join professional organizations that align with your career aspirations. Building relationships with others in your field will give you valuable insights into the job market, potential job openings, and ways to advance your career.
Feel free to put yourself out there and take advantage of every opportunity to connect with others. Follow up after meetings or events with a quick email or LinkedIn message thanking them for their time and expressing interest in staying in touch. Remember that networking is a two-way street – offer assistance or support whenever possible so that when you need help down the road, others will be more willing to lend a hand.
Remember that networking isn't just about finding employment opportunities and building relationships to help you grow personally and professionally. You never know who might have valuable advice, insight, or connections that could benefit you down the road!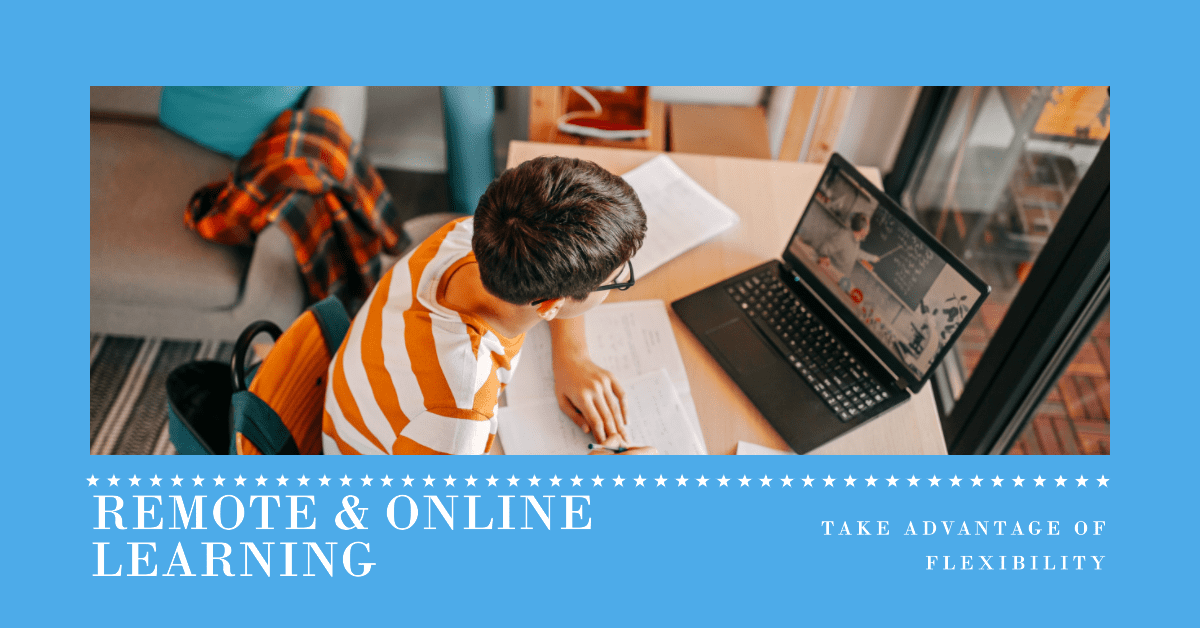 Remote & Online Learning – Take Advantage Of Flexibility
With the rise of online learning, including online college, and remote work, you now have more opportunities to acquire new skills and enhance your resume without attending college. Many platforms offer free or affordable courses in various subjects, from coding to digital marketing to graphic design. These resources can help you stand out in the job market and increase your earning potential.
Online learning has mushroomed after the pandemic, with more online colleges and traditional colleges providing online courses to develop valuable skills that do not require completing an online degree. One great option for online learning is Coursera, an online education platform that partners with top universities and organizations worldwide to offer courses in various fields. Another option is Udemy, where you can find thousands of courses taught by expert instructors at reasonable prices.
In addition to formal online courses, many resources are available for self-directed learning. For example, YouTube has countless tutorials on everything from cooking to DIY home improvement projects. You can also check out podcasts or audiobooks that cover topics related to your career goals.
Ultimately, staying curious and willing to learn continuously throughout your career is critical. By taking advantage of remote and online learning opportunities, you'll be well on your way to achieving financial stability and success without a college degree.
Consider Taking Certification Courses
Certification courses are an excellent way to acquire new skills and enhance your resume. These courses often take less time than a traditional degree program but provide practical knowledge to help your career. Consider taking certification courses in fields such as programming, project management, or digital marketing. These industries are growing rapidly and require individuals with specialized knowledge and skillsets. You'll position yourself for success in the job market by obtaining a certification in one of these areas.
One of the benefits of these courses is that you can often complete them online, allowing flexibility in scheduling and saving on travel costs. Additionally, many certification programs offer hands-on learning opportunities, enabling students to gain practical experience working with real-world problems.
Another benefit of certification programs is that they are often more affordable than a traditional degree program. This affordability means you won't have to take out large student loans or pay high tuition fees to obtain new skills and advance your career.
If you're considering taking a certification course, research beforehand to find the best path for your needs. Check reviews from other students who have completed the program, look at job postings to see what employers are looking for when hiring candidates within that field, and determine if you need specific certifications for certain positions.
Ultimately, investing in yourself through education is always a wise decision – whether through college or alternative programs like certification courses – it will pay off by opening up new opportunities for growth and income potential.
Acquire Skills & Enhance Your Resume
Acquiring new skills is a great way to enhance your resume and expand your potential job opportunities. Consider taking online certification courses in your field or a completely different area that interests you. This strategy can help showcase your willingness to learn and adapt, which are highly valued traits in the workplace.
In addition, many free or low-cost resources are available online to help you develop new skills. For example, websites like Coursera and Udemy offer thousands of online courses covering various topics, from coding to marketing to creative writing.
Another option is volunteering for projects or organizations related to your desired career. This step helps you gain practical experience and demonstrates your commitment and passion for the industry.
Lastly, consider the power of networking and building connections with professionals in your desired field. Attend industry events or join professional associations where you can meet like-minded individuals who can guide how to acquire specific skills and potentially even recommend job openings.
Enhancing your skillset through various means can significantly improve your resume and chances of landing fulfilling work opportunities outside traditional college education paths.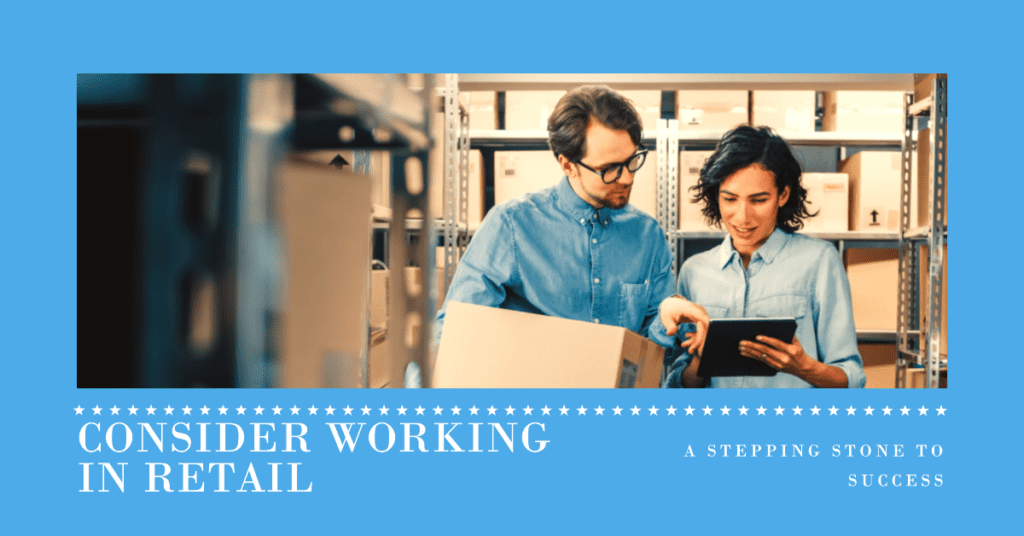 Consider Working in Retail: A Stepping Stone to Success
Working in retail can provide a steady paycheck and valuable customer service experience that can boost your resume. With numerous job opportunities, especially during peak shopping seasons, and flexible scheduling, retail work can be a perfect fit for students or those with other commitments.
Maximize Your Retail Experience
Take advantage of promotions, bonuses, and training programs to make the most of your retail job. By becoming knowledgeable about popular products and brands, you can better assist customers, increase sales, and earn bonuses or discounts on merchandise. Building relationships with management and colleagues can also open doors for advancement within the company.
Network with Management & Leverage Your Skills
Networking is a powerful tool for job seekers exploring career options outside of college. Contact friends and family, or attend job fairs and industry events to meet potential employers and learn about opportunities. Don't hesitate to introduce yourself to managers at companies that interest you and highlight your skills and experiences that make you a valuable asset.
Retail work may be a short-term career option for some, but it's an excellent way to gain experience, develop customer service skills, and earn money while charting your course toward other goals. Maximizing your retail experience, networking with management, and leveraging your skills can create a strong foundation for future success without attending college. So, as a high school graduate, consider the potential of a retail career and embrace the opportunities that come with it.
Conclusion: Chart Your Course
Whether you attend college or not, there is always a path to success and financial stability. Be bold and chart your course and explore different options for making money. For example, starting a business can be a great way to create income while doing something you're passionate about. If entrepreneurship isn't for you, consider freelancing or taking advantage of online learning opportunities. Retail jobs can also provide steady income and networking opportunities.
Remember, there are many paths to success and financial stability; there is always time to explore them. By thinking outside the box and being willing to try new things, you can find a career path that's financially and personally fulfilling.
Finding the right fit for you may take some trial and error, but don't let setbacks discourage you from pursuing your goals. Instead, stay focused on what drives you, and keep an open mind as new opportunities present themselves.
Ultimately, the key is proactively seeking new possibilities rather than waiting for them to knock at your door. Then, with hard work, determination, and a willingness to take risks when necessary, anyone can achieve their dreams regardless of whether they went to college.